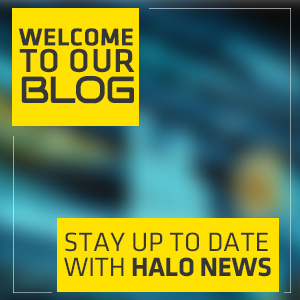 Having a website for the sake of having one won't help accomplish your business goals. That's why our team at HALO builds websites that have a purpose. Our sites become the foundation of your brand and allow you to engage with your customers like never before. With that being said, we want to share with you an exciting feature HALO has launched that not only offers your customers a positive shopping experience, but will increase your online sales! 
Being in the firearms industry, we are sure that you're aware that most eCommerce providers have a restriction on the sale of firearms and firearms-related products. One example of such restriction states, in essence; "regulated or illegal products or services include weapons and munitions; gunpowder and other explosives." When working to integrate eCommerce into our client's sites we continually ran into this roadblock for law-abiding companies to sell their legally sold products. So what did we do about it?
HALO is happy to announce that instead of waiting for someone to come up with a solution, we created THE solution for the firearms and shooting sports industry to have a seamless eCommerce integration into their website, eliminating the need for a subdomain that leads your customers to another site to complete transactions with your company. With HALO's eCommerce integration, you can…..
erase the need for third-party eCommerce providers that create a cumbersome shopping experience for your customers. 

say goodbye to customers having to leave your site to make a purchase! Customers can shop and purchase right on your site without being kicked to a third party checkout experience.

accept all major credit cards. 

sell all of your legally sold product without being held back by an anti-2A agenda
Our most recent client Live Free Armory, a large firearm manufacturer, integrated our platform onto their site for seamless and simple transactions of their firearms and firearms parts. 
Want to take your eCommerce sales to another level? Give us a call today and schedule a FREE demo of our Dynamic Response Website (DRW) with eCommerce by HALO!