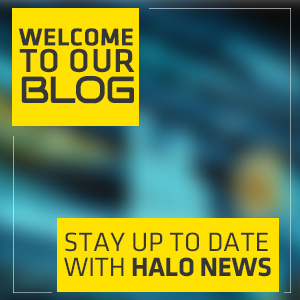 Live Free Armory is the HALO team's most recent project! We're excited to share more about what they do, and what we did for them! Live Free Armory is firearms manufacture and believe it not, you're probably already familiar with some of their work…you just don't know it! Live Free Armory produces over 900 products PER DAY! Makes sense, since the company makes firearm products for over 100 different companies!
We know what you're thinking, Live Free Armory already seems like a successful business, right? So why did the need the HALO team's help? That's a great question! Don't get us wrong, Live Free Armory's numbers are impressive, and their team is incredibly skilled at what they do…and so are we!
What We Did For Live Free Armory
Built an all new website from the ground up
– A DIY WordPress website will not generate the leads and attract the business your company needs, and that's exactly what Live Free Armory had
– Now thanks to our Dynamic Responsive Website (DRW) platform, the company has a website that not only looks amazing but captures the information and attention this business deserves!
Say Hello To Rebranding
The company's old site branded them as Firearm Retailers, and they do that too. However, their new site shows that they not only sell firearms but that they are manufacturers of high quality and extremely accurate firearms parts!

Check out their new site

here

!
Enacted Targeted Marketing In Preparation For SHOT Show
What's SHOT Show? Just one of the biggest outdoor firearm trade shows of the year!

SHOT Show stands for Shooting, Hunting, Outdoors Trade Show.

The event is located in Las Vegas and a huge deal for all involved.

The revamp included all new business cards and tri-fold pamphlets

 

designs, as well as exhibitor booth items (table cloth and backdrop)

Our biggest accomplishment? From date of agreement signed to date of website launch, it was 11 working days due to timeline constraints for SHOT Show!
Want to see what the HALO team can do for your business? Give us a call today or schedule a FREE demo right now!