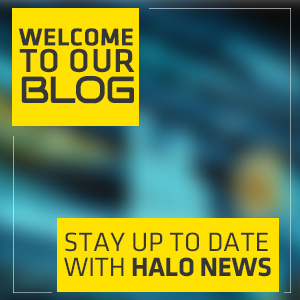 You might have heard of HALO, maybe you haven't. Now you have, and if you're wondering why you should partner with HALO, you've come to the right place. Check out all you need to know about how HALO can help your business take down the competition and increase your revenue, today!
Does your range need more customers, leads, and sales?
Partner with HALO & we can help by…
Allowing your range to go digital, which allows for online purchases of lessons, courses, merch, etc.

Run specials seamlessly through your site backed by our marketing know-how

We'll design and deploy email campaigns to your entire mailing list, keeping them up-to-date on events, course, specials, etc

Bringing HALO and your POS system together seamlessly so you'll be paid on the spot
Is your range isn't up to date on the latest marketing innovations, technologies, & best practices?
Partner with HALO & we can help by…
Giving you access to OODMO, a Premier Google Partner for marketing support.

Business Manager setups for all relevant social media accounts.

Reputation Management & Review Monitoring

Email Marketing

Marketing Campaigns & Promotions

A New Dynamic and Responsive Website
Not Sure Why Your Range Is Falling Short To Competition?
Partner with HALO & we can help by…
Walking you through your site and business strategy to tell what needs to be changed and how we can fix it for you

Giving you access to every revenue-generating aspect of your business.

Having HALO, a team of Geeked-Out Nerds that are comprised of a variety of generations of military veterans, former police & SWAT officers, who can market to your customers because we are your customers
Want to learn more about how HALO can help your business? Give Andy a call or schedule a FREE demo right now! What do you have to lose?