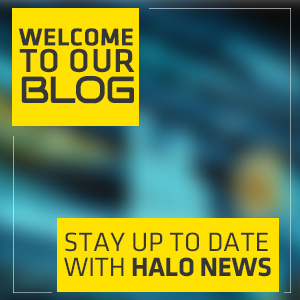 You already know that HALO is a bulletproof Business Management Platform (BMP) that lives in the cloud and gives you the ability to control your business like never before. However, there is a lot you still don't know about HALO and the team behind the computer screens. This week we want to tell 10 facts about HALO to help you learn a little bit more about us.
Want to know ten ways HALO can improve your business? Simple, schedule your FREE demo today, and let our team walk you through the endless possibilities that HALO can offer your team! Did you know know that when you choose HALO, you're not just getting a piece of technology, you'll also gain access to one of the most effective digital marketing agencies in the business, turn your website from average to dynamic, get a FREE 1-year HALO subscription, and that's just the beginning! So what are you waiting for? You're just one click-away, schedule your demo, RIGHT NOW!
Did You Know?
HALO is less than a year old& is already boosting HALO is less than a year old & is already boosting some companies (like yours) revenue by 285%*

Our platform is less than a year old but HALO 3.0 is already framed out.

HALO was built for privately-owned shooting ranges & gun clubs.

HALO can help maintain range and club memberships.

HALO can help attract and maintain special event participation.

HALO gives you the ability to manage every revenue-generating aspect of your business.

HALO loves our countries Military & Veterans.

The HALO team is proudly made up of Veterans.

HALO has NO competition. That means no one else can do what HALO can do for your business.

You're only one phone call away from unlocking your business's full potential and profits.
Give Andy a call or schedule your FREE demo right now to see how our team can help your business!