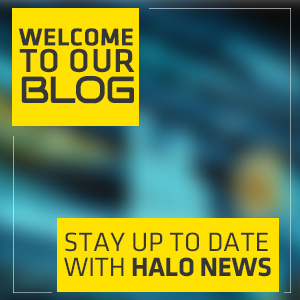 The HALO mission is to provide our customers with the technology and tools to help their business grow and increase profits. As we told you before, our cloud-based technology gives you the ability to manage every revenue-generating aspect of your business, which includes your team of instructors, range time, courses, rentals, memberships, and apparel line. But what if we told you we could increase your profit potential, even more? Have we caught your attention yet?
As many know it's hunting season, and with gun-season approaching quickly there is huge potential for your team. November marks the opening of rifle deer season and if you aren't marketing your business to the local hunting community, you could be missing out on lots of incoming revenue. Just how much? Well, we're glad you asked! A recent study by The Firearms Industry Trade Association showed that in 2018 hunters bought over 15.6 million hunting licenses, with 80 percent of those licensees chasing big games. But that's not all, hunters last year spent around 16 billion dollars on hunting gear, accessories, and vehicles.
What does this mean for your business? It means that deer season can bring in a lot of sales if you carry the right mix of products in your store. One thing to remember when marketing to your local hunting community is that not all hunters are the same. Your community can be broken down into several groups including gender, geographic location, interest, and income. It is also important to have the right equipment in stock. So what firearms are popular right now? The 6.5 Creedmoor, the .450 Bushmaster and the .350 Legend are the newest of the calibers and are experiencing high demand. However, it is important to have a variety of manufacturers and price points when it comes to your firearm inventory. 
Don't miss out on your opportunity to score big this hunting season. Let the HALO team help you market your business to the local hunting community and watch your profit potential grow! Schedule your free demo today and allow us to show you why HALO is a necessary member of your team, today!