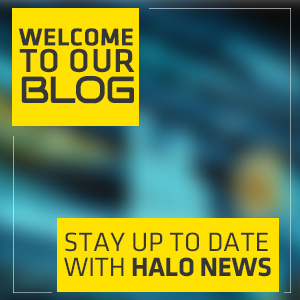 Last week we told you about HALO, the range technology you didn't know your business needs. So what's so special about HALO, and why do you need it? Great question! Like we said before, HALO offers you the ability to manage every revenue-generating aspect of your business. Why is this important? In a competitive market like yours, having a leg up on your competition while attracting and retaining customers is crucial to the success of your business. 
Our technology takes the vital parts of running your business from paper to digital, making everything you need more accessible not only to you, but for your employees and customers as well. HALO captures critical business intelligence and enables you to sell more, whether that be courses, memberships, lane rentals, firearms rentals, or apparel. One thing we know for sure is that people are homebodies and we are in an era where everything is accessible at our fingertips via our smartphones. Today's consumer expects an online shopping experience even when it comes to your range. HALO gives the customer the look and feel they expect while making it easier for you to capture your share of the online market. 
But how can HALO help your staff you ask? Well, with HALO you'll never run into trouble with someone double booking lessons or a lane, losing paperwork, or losing customers again. HALO is a Business Management Platform that lives in the cloud. That means no matter where you are, you'll be able to access information like internal and external calendar views, instructor schedules, course scheduling, private lessons and group events, rental inventory, and staff management. 
We here at HALO operate as a team and when you partner with HALO you have full access to all of us! We may think like computers, but we're also shooters like you. Our team is made up of members with diverse backgrounds in Law Enforcement, the Military, and gun-loving American Citizens. So, why choose HALO?  It's simple. Our team knows what your customers want because we are your customers. Schedule your free demo today and let us show you why partnering with HALO is the right solution.